@TW_Schovenhorst
Schovenhorst Estate
Putten
Since April 2018, a beech tree (Fagus sylvatica L.) is being monitored at the Schovenvorst Estate. This estate is being called the "most beautiful secret of Putten", however a secret that is being shared with all its visitors. Putten is located in the Veluwe which is a forest-rich ridge of hills in the province of Gelderland in the Netherlands. Schovenhorst is famous for it's wide range of tree species. In 1848 the founder Mr. J.H. Schober collected seeds from all over the world to find out which tree species would grow in the Putten. The estate contains century old trees including impressively large trees. There are in total five "tree gardens" and the twittering tree is standing in the garden called "Kleine Pinetum". The installation of the TreeWatch tree in Schovenhorst was made possible through collaboration with Wageningen University & Research.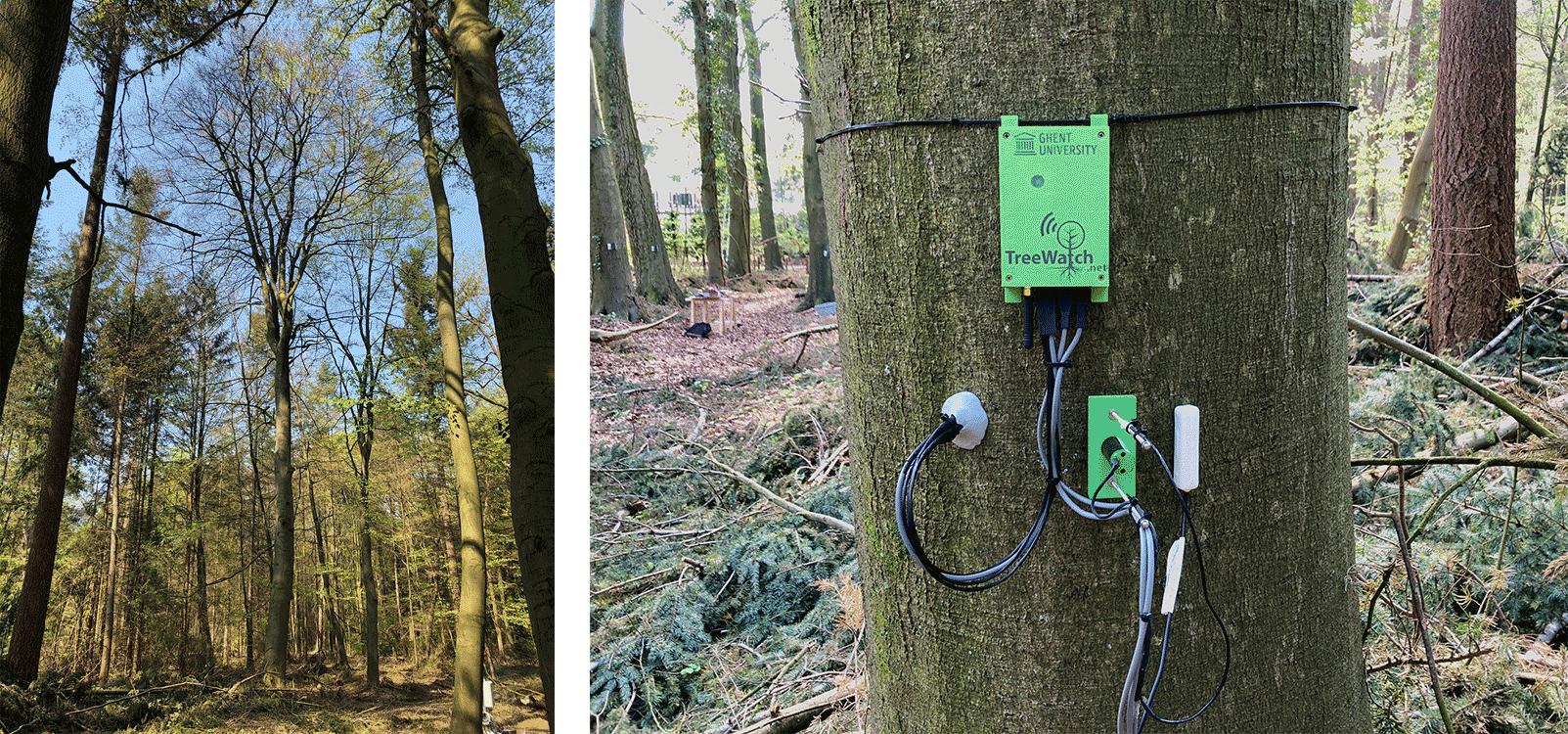 Beech (
Fagus sylvatica

L.)

Beech is native to temperature Europe, Asia and North America but only reached North-West Europe long after the ice age (ca. 2000 B.C.). It can reach heights of up to 40 m and an age of 200-300 year. Beech has a thin (1-2 mm), smooth and gray bark which is very sensitive to 'sun burn'. Flowers from April till May, around the same time that the leaves appear. Its fruits (beechnuts) are edible. Beech grows well in aerated, moist, calcareous and loamy soils. It can not tolerate high groundwater levels and poor sandy soils. Beech is a shade-tolerant climax species and is very competitive with oak (Quercus robur L.).
Tree Location
The satellite image below shows the exact location of the monitored tree.